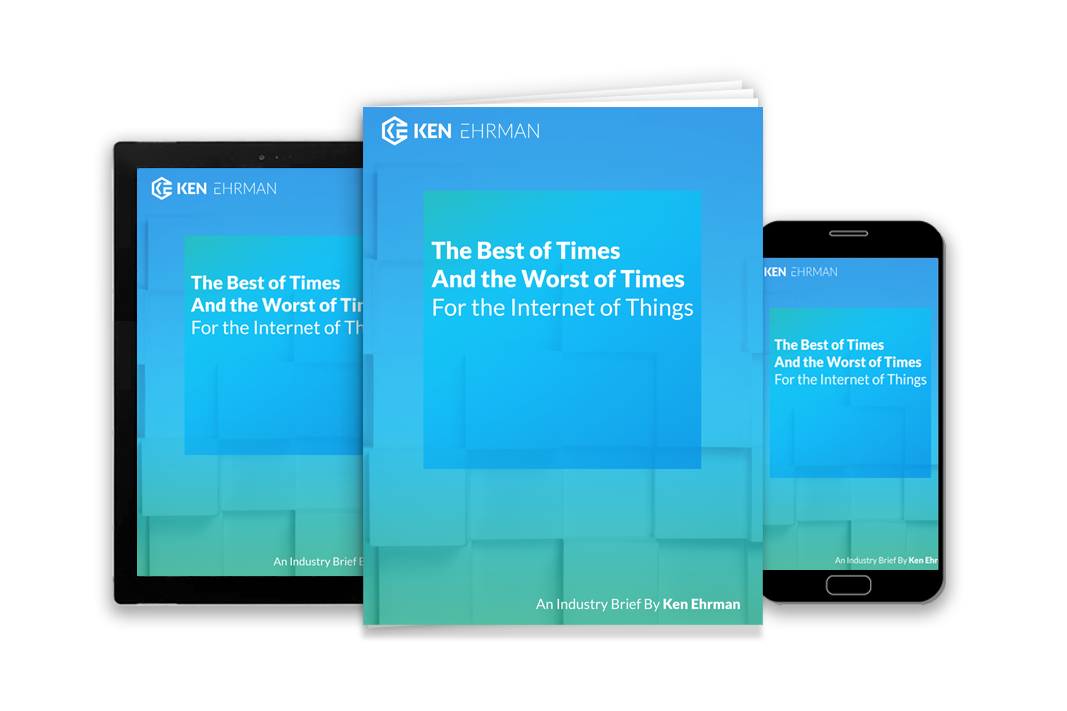 Never miss an important update regarding your industry or technology service with Ken's in-depth reports and briefs on Logistics, Supply Chain, IoT, and Transportation. Ken's reports are designed to take industry trends and combine them with current shifts in order to project future industry and technology changes.
By remaining ahead of the curve, you can ensure that your compass is always pointed in the right direction with regard to major impacts to your industry or technology company.
Short-Term & Long-Term Executive Advisory options that provide effective solutions for revenue and growth
TARGET
MARKET
INTRODUCTIONS
Build visibility and credibility to drive sales with leading F100 companies that are ready to buy, while establishing a comprehensive network of industry thought leaders
PATENT
PORTFOLIO
STRATEGY
Develop new or expand existing patent portfolios with strategies to improve protection of your inventions, competitive advantages, and protection from patent trolls
Actionable, specialized advice that improves perceived value and positively impacts the results of pitches and presentations


30th Annual Roth Conference
March 11-13, 2018 |  Attendee
Sunday March 11th-Tuesday March 13th, 2018
30th Annual ROTH Conference | 9am-5pm daily
The 30th Annual ROTH Conference is scheduled for March 11-13, 2018 at The Ritz Carlton, Laguna Niguel in Orange County, CA. Following the success of the previous year's events, the ROTH Conference, with close to 550 participating companies and over 4,700 attendees, will feature presentations from public and private companies in a variety of sectors including:
Business Services

Cleantech, Industrial Growth & Solar

Consumer

Healthcare

Resources: Oil & Gas / Metals & Mining

Technology, Internet & Media

Modex 2018 at the Georgia World Conference Center
April 9th-12th, 2018 |  Attendee
Monday April 9th-Wednesday April 11th
Modex 2018 at the Georgia World Conference Center | 10:00am-5:00pm (Mon-Wed), 10:00am-3pm (Thurs)
As the speed of manufacturing and supply chain operations continues to accelerate, the future of our industry depends on today's forward-thinking decisions. From illuminating education to next-generation technology and equipment in action, MODEX lets you see what's coming — and take advantage of it to FUTUREPROOF your supply chain for years to come.
Powered by MHI, MODEX 2018 will allow you to make new contacts, discover cutting-edge solutions, and learn the latest trends that are sure to give you a leg up on the competition. Here, you'll encounter the best our industry has to offer.